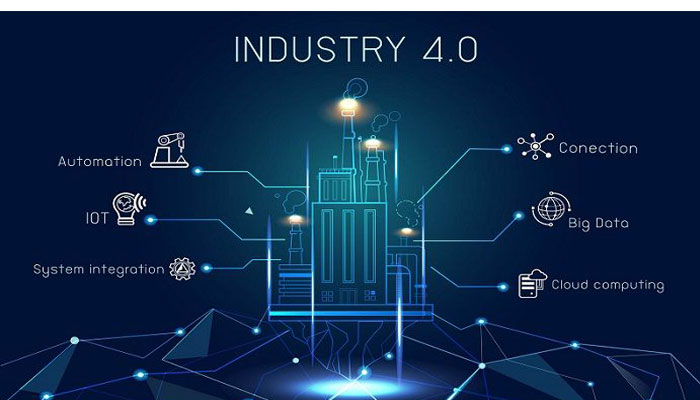 Industry 4.0 has become like a trademark term for state-of-the-art data and information communications in the technical and industrial realm. Likewise, it has also evolved into a scientific field with a wide array of specialist terms, methods and models that often serve to confuse more than enlighten. What's needed is a roadmap for targeted action. This article does just that. It removes uncertainties and obscurities and offers easy action-based orientation.
1. Industry 4.0 has been around for a long time
Industry 4.0 has been around ever since industries seriously got into digitalization by connecting diverse systems in networks. Essentially, industry 4.0 is about best-possible digital connectability and interoperability for better control of production and business processes.
2. Industry 4.0 is not clearly defined
Industry 4.0 has become a collective term for digital industrialization measured by today's technical advancement. This is marked by innovative technological capacity in digital applications and systems such as cloud computing, ERP and SAP systems, networked manufacturing, and software-controlled applications, which digitally cross-link and thus enhance primary requirements planning, scheduled material provision, lot size planning as well as scheduling and capacity planning.
3. Industry 4.0 implementation is not complicated
Scientific articles about industry 4.0 often inherently suggest that a huge amount of time and effort need to go into gaining enough insight and engaging in lengthy consultation processes before you can make industry 4.0 happen in your company. From a pragmatic point of view, that doesn't have to be the case.
4. industry 4.0 means competitive advantages
The competitive edge better Industry 4.0-connectivity provides is due to a number of important advantages:
• Time-to-market intervals get shorter
• Products can be produced and dispatched faster
• Products are less often blemished or faulty
• Products are better documented
• Your customer service improves because of faster and more complete information flows
• Your quality control can engage in holistic quality management encompassing products, systems and processes
5. Industry 4.0 saves money
Industry 4.0 implementation increases efficiency of production and business processes, now that seamless tracking and real-time documentation systems are in place – right from a customer's initial inquiry or placement order to product dispatch. Moreover, your customer support can better provide quality support because dead ends in communication flows do not exist anymore. Far fewer defective products are produced, and intervals for time-to-market of new products, order handling and dispatch are altogether much shorter.